If you've stumbled upon this article, you may be coming to the realization the toll of all the years of trauma, drama and karma have negatively impacted your life. Ready to trade it all in to find your life purpose -- your dharma?
How many of you can raise your hand and say "yes" to the following:
- I've experienced at least one traumatic experience
- I often feel sad, depressed, anxiety, hopelessness
- I find myself spinning my wheels and making poor choices, self-sabotaging or can't seem to pull myself out of the valley
- I attract abuser relationships, friendships, and unhealthy situations and cannot get off the 'hamster wheel'
- I use vices, such as drinking, or other forms of 'recreation' to numb myself or to forget
- I have aches and pains that won't seem to go away or repeatedly come back. My health is definitely not where it could or should be.
- My nervous system is a MESS. I'm in fight-or-flight and can't settle down
-My sleep is terrible. I'm either waking up constantly, or cannot fall asleep
- I have adrenal fatigue, thyroid dysfunction or other hormonal imbalances
- I'm on so many medications for all of the above, I am a walking pharmacy
- I know I want more out of life and I deserve it, but cannot seem to figure out my next steps
Did you know an astounding 70% of adults have experienced at least one traumatic event in their lives? That's 223.4 million people! In fact, over 50% of women who live with a mental illness have previously experienced some sort of trauma, either during childhood or adulthood.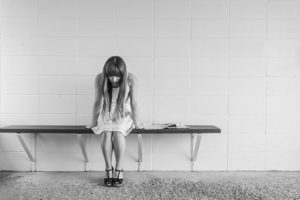 Consequently, the impact of unresolved trauma and adverse emotional experiences wreaks havoc on the brain-body connection, contributing to the breakdown of mind-body-spirit. As a result, many of the "diagnoses" that you've been given, are commonly rooted in past trauma, which has not yet been healed or resolved.  In order to resolve the trauma, without "talk therapy," I use a highly specialized, unique and proprietary protocol to shift the nervous system by resetting the neurological pathways of the body, initiating a quantum shift -- Quantum Neuro Reset Therapy.
How QNRT works on the brain-body connection
The brain cannot distinguish between emotional and physical pain, which is often concealed as adverse emotional experiences, not yet healed and resolved.  The brain connects all the body tissues and the nervous system will adjust its physiology to fit with your congruent beliefs, which are commonly ancillary patterns, taken on for surviving emotional trauma by using false beliefs, negative life patterns and unwanted core drivers.  The protocol, accesses the subconscious mind, which is often running on negative programming. "The moment you change your perception, is the moment you rewrite the chemistry of your body." -- Dr. Bruce Lipton
The human body is not designed to sustain high levels of stress continuously, over a long period of time. Trauma and adverse emotional experiences vastly impacts the brain-body connection and simple biological functions may begin to deteriorate with reduced performance, based on the emotional load. QNRT works to reset the brain all the neurological pathways to the body, so the individual can heal unencumbered by the tangle that has been created in the Central Nervous System.
Physical symptoms of Trauma
Physical pains or ailments, muscle tension joint pain
Sleep disturbances, insomnia, nightmares
Chronic headaches, migraines
Sensory Processing deficits and sensitivities (light, vision, sound, touch, taste, balance and movement). You may be seeking or avoiding
High blood pressure, racing heart
Decreased immune function
Hormonal imbalances
Easily startled or in fight-or-flight
Fatigue, lethargy
Motor coordination issues
IBS, Gastrointestinal issues, Constipation
Emotional Symptoms of Trauma
Depression, anxiety, stress, worry
Shock, Denial, Disbelief
Fear, Panic, Phobias
Numbness, feeling disconnected
Irritability, edginess, agitation
Anger, mood swings, aggression
Mood Disorders
Feeling sad or hopeless
Feeling of guilt, shame, blame, or unworthiness
Avoidance of people and activities
Relationship challenges: marriages, partnerships, siblings, children, friends, parents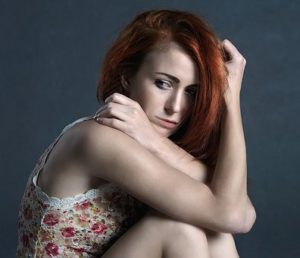 Cognitive Symptoms of Trauma
Distraction, difficulty starting or completing tasks -- decreased executive functioning skills
Decreased concentration
Attention Deficit Disorder, with or without Hyperactivity
Post-Traumatic Stress Disorder
Memory lapses, brain fog
Confusion, intrusive thoughts
Hyper focused on a task at hand
Behavioral Symptoms of Trauma
Compulsions and obsessions
Substances abuse, addictions, vices
Eating Disorders and feeding disturbances
Impulsivity, reckless behavior, self-destructive behavior
Isolation and Social withdrawl
Sexual Disruption, Intimacy issues
Rigidity with schedules, routines and environment
Stuck in repeated patterns of self-sabotage
Negative experiences begin to present over and over into adulthood
Click here for short video on the Top benefits of Quantum Neuro Reset Therapy:
Healing the Inner Child wounding, keeping in repeated cycles of self-sabotage 
The Inner Child aspect of our consciousness resides deep in our being and refers to our emotional body. Carl Jung referred to this archetype as the "Divine Child." Our personalities emerge through developments as a result of our genetic code (DNA) and the environment in which we experience. Quite often, many reoccurring issues which reappear into our adult lives revert back to the emotional wounds inflicted upon as a child, which inherently left a scar in the psyche and physical body of the individual. The ego will continuously take over, keeping the wound in the shadow aspect of your consciousness until you call upon it to reveal itself to heal. Quantum Neuro Reset Therapy will access the wounds that are keeping you in pain, repeating negative cycles and sabotage, by "stirring up" the memories imprinted in your brain and body tissues.  Self-sabotaging behavior creates problems in our relationships, careers and lives, often interfering with long-standing goals and dreams. Procrastination, self-medicating, comfort eating, promiscuity, affairs, etc. drive sabotaging behaviors, which lead to increased feelings of helplessness, anxiety, unworthiness and depression. Quantum Neuro Reset Therapy (QNRT) will get to the root of those sabotaging behaviors, which are almost always a negative pattern taken on in early childhood (age 3 up to puberty), and are needed for survival.  They will repeat themselves over and over until the pattern is broken.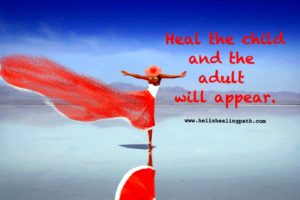 Click here for the Helix Mission video:
Now it's time to find your Dharma, your life mission, your purpose and the reason you are here on Earth. And it's really hard to find it when you're stuck in fear.
Do yourself the biggest favor, give yourself this gift, and seek QNRT to heal your physical body, emotional body, mental body and spiritual body.  When you make peace with your past and resolve your trauma, you unlock the gifts to your higher self and this is were the true transformation begins. You may step onto the path of fulfilling your life mission -- your dharma, and may have not realized it due to the layers of trauma you held in the body.  I can attest that if I had not had 40 QNRT re-sets, I wouldn't be here today writing blog articles, empowering woman and owning a private practice. Trauma negatively impacts us in such a way, that we rely on protective and survival patterns. When these patterns "run the show," we operate from a place of fear, and are unable to shine our light on the world the way we are meant to. You become the best version of "you" when you heal and take off the trauma mask(s). The gifts of your soul begin to unlock and clue you in, as to why you are here. As powerful co-creators, we are here to create, to uplift and live out our life, without the negative emotions of shame, blame, guilt, depression, unworthiness, and feeling unloved.  When you learn to love yourself, despite all your flaws, imperfections and traumas, the baggage gets dumped, and you become lighter, more expansive and are able to give from a place of joy and fulfillment.  Many blessing to you all.
~Jodi Lawyer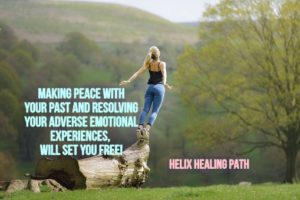 © 2018 by Jodi Lawyer, M.A., OTR/L. Helix Healing Path. All rights reserved. You may quote, copy, translate and link to this article in its entirety, on free, non-donation based websites only, as long as you include the author name and a working link back to this website. All other uses are strictly prohibited.