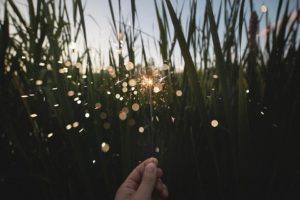 You are a radiant, unique, divine spark of light, ever present on this earth with a mission and a purpose. Whether or not you are able to fully understand, appreciate or yet realize the greatness which lies within, believe you were never created to live depressed, defeated, guilty, condemned, ashamed or unworthy.  You were meant to be victorious.
"If someone wishes for good health, one must first ask himself if he is ready to do away for the reason for his illness. Only then, is it possible to help him."  Hippocrates
"Your task is not to seek for love, but merely to find and seek all the barriers within yourself that you have built against it." - Jalaluddin Rumi
---
Client Testimonials
"The moment I stepped foot inside Jodi's welcoming space, and was greeted by her warm and generous personality, I knew I had made the right relationship to guide me in my healing process. Jodi used the QRNT protocol to assist me in uncovering past emotional stressors, both big and small, that were leading to anxiety, sleeplessness and fatigue. The healing I have experienced through Jodi's work is unparalleled to other healing journeys I have tried. I am forever grateful." - J.D.
"Having known Jodi for over two decades, I marvel in her journey and transformation. After countless attempts through traditional treatments, I finally discovered a healing path through Jodi's unique ability to identify and holistically treat the source of my trauma, depression and anxiety.  With Jodi's guidance, I now experience a daily world I used to think would never exist for me. I enjoy living a life of spiritual and emotional wellness. You have to be willing to do the work, and some days prove more challenging than others, however, Jodi's cadre of tools, resources and support created a safe and powerful space for my personal journey of growth and peace. With blessings and gratitude." - C.L.
"Jodi is so gifted at what she does! Her friendly and relaxed attitude put your mind right at ease and she truly listens to your concerns. I love the vast array of knowledge and modalities that Jodi has to glean from too. The CranioSacral and QNRT sessions I've done with Jodi have been phenomenal! She explains everything thoroughly and is always happy to answer questions. I can literally feel the blockages opening up or things being released that were being held in the physical and emotional bodies. I can always tell when I'm overdue for a 'Jodi session', as getting work from her is an important aspect of my self care. As a fellow healer, I am extremely particular with who I allow to work on me.  Jodi is a rare gem and I would highly recommend her to anyone!" - M. J.
"Jodi is a true professional. From the moment I met with her in my first QNRT session, she made me feel at ease with her professionalism, but also her fun personality. She is truly knowledgeable at her craft and incredibly passionate about helping others. Her office space is so calming and cozy, I felt like I was at home. She is also certified in essential oils, and is able to counsel you if you want a more holistic approach to daily living / medicine. I would recommend Jodi to anyone!" - J.K.
"Jodi really cares about me and my healing/care.  I never feel rushed out the door, and she is always providing me with extra resources and activities to try to get me to the best place possible. She is empathetic, compassionate and I never feel embarrassed when I've cried during my resets. They can be really emotional and Jodi is good at helping me work through them."- H.M.
"Since starting with QNRT sessions, I've noticed I'm able to multi-task at work with more efficiency. I'm not tired nor have that brain fog that I used to get during the day. My co-workers ask me all the time "How can you get all that done in a day?!" - J.K.
"I was a terrible sleeper before starting QNRT. On the nights I have my sessions, I sleep like a rock. Sometimes I even oversleep!" - R.T.
"I'm beginning to notice I'm not as reactive as I used to be. I'm letting the 'little things' go and less angry and I'm starting to like myself." - P.D.
"I honestly can't believe the old memories that I remember during the resets, and how they affected me when I was a child. I find myself telling Jodi these memories, that I've never told anyone. It's so interesting to see how these negative experiences, have challenged me in my relationships over the years." - B.E.
"I hate to admit this, but I was obsessed with shopping and had obsessive urges to go on these "missions" and find whatever it was I thought I needed.  Since starting QNRT, I've almost completely stopped the obsessive thoughts and I definitely don't have that same need to go shopping.  Jodi was able to pull out the memories that possibly led to my obsessive shopping habit. My husband is so much happier :)"- K.W.
"We discovered a memory which had led me to feeling unsuccessful in all my work environments, no matter what I did.  I was constantly getting passed up for promotions, or extra responsibilities in my job(s). Since having several QNRT sessions, I've received a raise and a promotion!" - W.L.
Nurture.  Heal.  Grow.
---