---
Helix Healing Path offers Wellness Transformation Programs designed to provide you with the best outcomes in achieving optimal wellness:
Wellness Transformational Programs provide you significant benefits with the utmost commitment to your health and well-being. Evolving your health is not a quick fix. In order to truly feel and see transformation, clients generally require a minimum of 12 QNRT sessions. Signature programs give you a sense of commitment, build an on-going relationship and provide you quality treatment, tools and education to bring you into closer alignment with your true self in your physical body, emotional body, mental body and spiritual body.
New wellness visits will include an evaluation, which assesses traumas stored in brain lobes, state of the nervous system, state of adrenals, presence of negative patterns, core drivers, physical pain, immune function, inflammation, and type of stressors. Clients will additionally receive the first QNRT re-set, a biocommunication scan, to corroborate the findings of the physical assessment, a wellness consultation and occupational profile to design a treatment plan to fit your needs.
You may also be asked to complete written assessment(s), such as a temperamental scale or leisure scale to further develop yourself, according to your particular needs and goals.  We will send you the health and history intake prior to the initial assessment, so you can complete it and  bring it with you for your first appointment.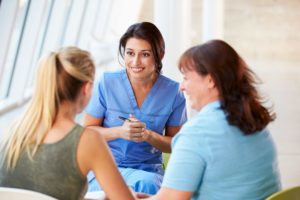 Cancellation Policy
We understand there may be times you will need to cancel your appointment due to unexpected situations. Helix has a 24 hour cancellation policy. In the event that you are unable to keep your appointment please call the office the previous business day at least 24 hours in advance.  There is a $50.00 cancellation fee for each service scheduled when less than 24 hours notice is provided. Please call on Friday before 5:00 pm when cancelling appointments for the following Monday.  You may also use  the email: jodi@helixhealingpath.com.
Cancellation fees for new wellness visits: New wellness client assessments require an extensive block of time on the schedule. The time required is approximately one hour and thirty minutes to two hours. The cancellation fee for this service when adequate notice as stated above is not provided is $75 for adults and $50 for child / adolescents as it prevents other clients from being able to schedule on that day.
Helix Healing Path cannot guarantee specific results, as each individual is unique with own biological make-up, intrinsic motivations, and external factors, however, every attempt will be made to guide the client to their highest level of health, as deemed possible.
Accepted payments:
Helix Healing Path does not bill health insurance.  Health Savings Account cards and all major credit cards are accepted. Payment for Wellness programs are paid up front in full.  There are no refunds for packages or treatments received.